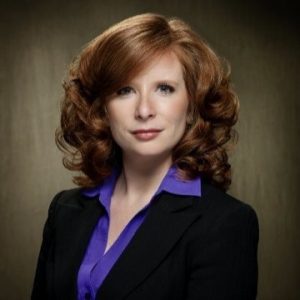 FOR IMMEDIATE RELEASE
Scottsdale, AZ ‒ July 21, 2020
FlexiVan is pleased to announce the appointment of Katie Bennett as its new General Counsel, effective July 13, 2020. "Katie's extensive legal expertise across a broad range of disciplines, especially her work related to governance, compliance, technology and intellectual property, combined with her industry experience in the equipment leasing space, is a rare skill set that will undoubtedly benefit FlexiVan's development going forward," comments Ron Widdows, FlexiVan CEO.
Katie comes to FlexiVan with over 14 years of extensive legal and business experience in a range of industries, including logistics, technology, and financial services. Meanwhile, as an award-winning board adviser and executive leader, she has a proven track record of leveraging cross-functional experience in support of leadership teams.
Most recently, Katie served as General Counsel to Premier Trailer Leasing, Inc. in Texas, one of the largest trailer leasing and rental companies in the U.S. Prior to this, she held positions at different law firms in Texas and California, including Jones Day and Quinn Emanuel Urquhart Oliver & Hedges, LLP. She is a graduate of the Columbia University School of Law and current Board Member on the Texas General Counsel Forum and Women In-House Network.
Katie Bennett joins the organization at a critical time following the recent merger between FlexiVan and American Intermodal Management (AIM) announced earlier this year. With various integration efforts underway, her wealth of legal experience will be instrumental in helping to develop the new FlexiVan organization. As Ron Widdows said, "Katie brings an energy and drive to her role, not only as a recognized legal professional, but also as the newest member of our senior leadership team. We are most fortunate to have Katie joining us on our journey to build an even better FlexiVan."
About FlexiVan
FlexiVan has been a leader in intermodal chassis leasing services throughout North America since 1955. It manages a fleet of over 120,000 chassis with a wide network of depots and service centers located in key intermodal markets. FlexiVan's leasing options range from managed fleets and chassis pool user agreements, to daily, short and long term contracts with loyal customers that include motor carriers, logistics providers, ocean carriers, railroads and beneficial cargo owners. With a fleet of more than 20,000 premium chassis equipped with GPS, powered by its propriety platform AIM360, FlexiVan offers a technology-driven solution for shortening supply chains and lowering costs. The company's business model combines integrity, proactive-disciplined management processes, high quality assets, innovative technology application, and a passion for excellence to achieve maximum value creation.
In February of 2020, I Squared Capital, the owners of American Intermodal Management (AIM), acquired FlexiVan and merged the two companies. The combination of organizations leverages a strong nationwide infrastructure and customer base, while offering the widest range of premium equipment and products in the marketplace.  The company is based in Scottsdale, Arizona.
For further information, contact:
Alanna Fenner – Director, Corporate Communications, FlexiVan
AFenner@FlexiVan.com, Tel. (908) 603-1605, www.FlexiVan.com