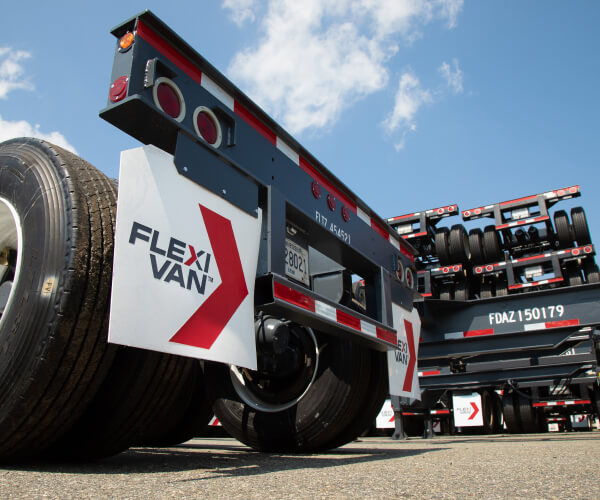 Pool Chassis enhance the terminal experience by ensuring you can access the chassis you need with the confidence that it's safe, well-maintained, and ready when you need it to be. These arrangements help to improve overall operational efficiencies and repositioning costs, often resulting in a more reliable supply of equipment for motor carriers at certain locations.
Pool Chassis agreements provide access to pool chassis at marine terminals, railroad ramps and container yards, where chassis contributors operate in a shared operating environment. Rates are determined by usage originating and ending (start/stop) at the gate of the common pool location. FlexiVan participates in multiple pooling arrangements where single or multiple chassis contributors operate collectively – including cooperative, gray, neutral, common user and private pools.
UIIA Participation
Participation in the Uniform Intermodal Interchange and Facilities Access Agreement as a motor carrier is required to register for a FlexiVan Pool Chassis or to lease with FlexiVan. The UIIA outlines rules for equipment interchange between providers and trucking companies, in order to improve operational efficiencies and remove the need to manage multiple interchange contracts.
Learn more about participating in the UIIA as a motor carrier here.