Traffic Toll Program
FlexiVan helps you to avoid excessive unpaid toll fees with our Traffic Toll Program by managing unpaid tolls on behalf of motor carrier customers. It's a solution that benefits everyone!
Instead of motor carriers having to account for unpaid tolls and fines adding-up, our new traffic toll program offers immediate back-up toll coverage for our motor carrier customers.
Oftentimes, toll gates don't pick-up motor carrier transponder information due to malfunction, non-existence or expired accounts. Fines can become excessive. Now, any unpaid tolls will automatically be paid by FlexiVan and re-billed to the appropriate customer on a monthly basis. Motor carriers not only can avoid all toll penalties this way, but also any additional toll authority fees.
FlexiVan has teamed up with Verra Mobility on this program, who works with a wide network of toll authorities throughout the United States (see map below). If a FlexiVan chassis passes through these electronic toll gates and a toll is not paid: 1. Verra Mobility automatically charges the toll to FlexiVan's Verra Mobility account, registering chassis plate number, as well as date and time; 2. FlexiVan pays the toll amount immediately (on behalf of the motor carrier); 3. FlexiVan re-bills the appropriate motor carrier the toll amount, plus a $25.00 administrative fee.
For additional reference, please read more on the Traffic Toll Program page.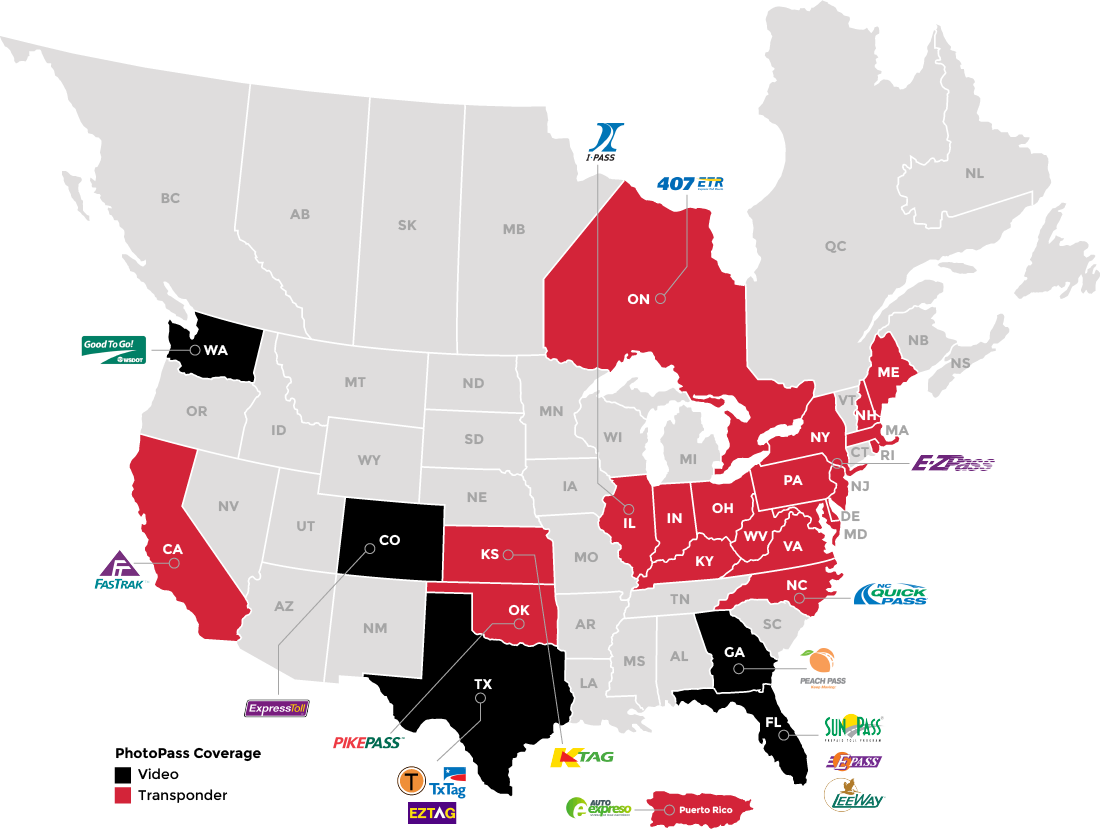 Image source: Verra Mobility
Traffic Violations
Please direct all inquiries having to do with parking, driving or maintenance and repair fines to TollManagement@FlexiVan.com.
USDOT-Related Citations
For Motor Carriers in receipt of DVER's for the IEP, please send them to IANA's DVER Program for processing.
All FlexiVan chassis information is listed on the GIERregistry.com website. Please use this site or call toll-free (877) 511-GIER (4437) to inquire about all details related to individual chassis. This includes the required USDOT number of the IEP responsible for the chassis during traffic violations. Please be aware that the chassis owner and IEP are in many cases different companies. Oftentimes a shipping line, railroad or pool lessee is the IEP, and not FlexiVan.
If you have any questions, please contact FlexiVan Customer Support at 1-866-883-5394.